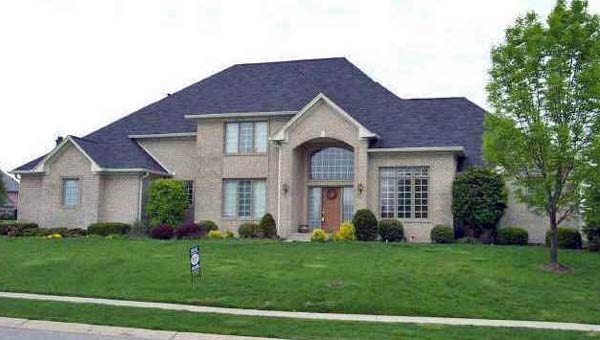 A leading Indianapolis Property Management Co., The Bryant Company has years of experience in managing single family executive homes. Below is a brief outline of the services our Property Management Division provides and the costs for those services.
Leasing Fee
The Bryant Company receives a Leasing Fee. This amount goes to the Agent(s) responsible for locating a qualified tenant for the home as compensation for the time invested in showing the home and aiding in the application/lease process. Our network with other real estate firms, referral systems, and relocation companies also strengthens our ability to locate a qualified tenant.
Property Management Fee
The Bryant Company receives a percentage of the gross monthly rents collected as the Property Management Fee. We have a range of fees to customize the services to the property and the owner's desires.
A Sample of Services rendered for this fee include:
Complete Management of the property by a professional property management staff.
Maintenance arranged to your specifications or provided for by our selection of highly qualified contractors. Follow-up and current updates are provided to the owner for all maintenance activities.
Monthly statement of account. The owner receives a monthly statement which reflects all transactions for the account during that time period. The Bryant Company is happy to pay your mortgage payments, your homeowners insurance, deposit the proceeds in the account of your choice or send the monthly proceeds directly to you. Whatever your financial needs, we will try to accommodate them.
Two to three inspections of your property are conducted annually, exterior and interior. A complete report of these inspections is sent for your comments, guidance and direction. Tenants also receive these reports.
Credit/Renting Application - All prospective tenants must complete an application. We conduct a thorough investigation of potential tenants by utilizing the Credit Bureau, verifying employment and salary, past rental history, bank accounts and corresponding history and by contacting references.
The rent will be collected on a timely basis. Should any collection problems occur, we can suggest excellent legal counsel to advise and assist or file for eviction if necessary.  As a full service real estate company, The Bryant Company can help you realize your real estate objectives. We can arrange for leases which incorporate your personal real estate goals, such as leases with options to purchase or leases for short or long periods of tenancy. At The Bryant Company, we recognize that each home is unique; therefore, we can customize a lease to fit your personal needs. For more information or to schedule an appointment for one of our agents to visit your home, please contact us!