Property Management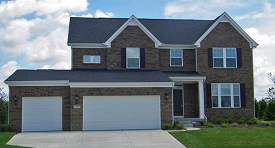 To see detailed information about our residential property management services, please click here.
Directions & Contact Info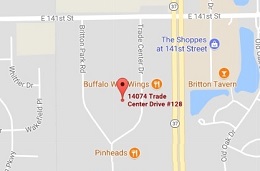 14074 Trade Center Drive, Suite 128
Fishers, IN 46038
Phone: (317) 253-7500
Real Estate Services
Since 1968, The Bryant Company has been a leader in Indianapolis property management and real estate services. We are dedicated to providing you top notch property management, executive home sales and leasing services. With our extensive market knowledge we can help you evaluate real estate as an investment, whether you plan to live in the home or not. If you have a home to sell, we have experienced home marketing professionals ready to help you!
Residential Property Management
Choosing the right residential property management company is an important part of successful real estate investing and ownership. Our dedicated, experienced real estate and leasing professionals have the market knowledge and tools to help you make the best choices. As a result, we can, for instance, help you choose the right (i.e. most effective) monthly rental fees to charge. Our process and systems have been upgraded to offer you the latest in secure online information about your property management account.
Leasing
We list your home for lease on MIBOR REALTOR and through home rental listing syndication. Furthermore, we handle the application and credit checking process for you. The Bryant Co. will provide you the information to help review and evaluate potential lessees. We will collect the leasing security deposits, monthly rents and any other lessee payments for you. Our property management system helps us keep up to date financial information about your property management account. Consequently, this information is available to you anytime via a secure online link we will provide you.
We Handle It For You
Because we all know that storms and weather can cause problems for houses, repairs can be an issue. Beyond that, furnaces, air conditioners and dishwashers can fail. When you own a home and are responsible for these items, the middle of the night calls can be a big pain. Who do you call for repairs or maintenance? Will they "rip you off" or treat you right? These headaches can be the downside of owning residential rental property. When you have The Bryant Co. manage your property, we handle all of those problems for you. Our firm takes the calls and provides the 24/7 resources for emergency repairs and problems. A benefit of our experience is that we can help you make good decisions about repair vs. replace based on your plans with the property. Beyond that, we help you get quality work at competitive pricing. Our property management services are detailed here.
Our Markets
We serve our clients property management and real estate needs in the greater Indianapolis metropolitan area. This includes Castleton, Fishers, Carmel, Noblesville, Zionsville, Geist, Merdian-Kessler and Broad Ripple communities. We also serve real estate needs from Avon to Greenwood, Greenfield and McCordsville.
Management - Investment - Buy - Sell
Most of all, remember that at The Bryant Company, we are leasing homes with executive clout. If you are exploring the possibility of leasing your home, let the professionals at The Bryant Company service your real estate needs. Call us today for relocation assistance, executive home leasing placement and property management.
---